CMSConnect®: SFTP Translation Solution
We understand the challenge of providing accurate information in your PIM or CMS and the complexities this can create when you translate that content into different languages.
We created CMSConnect
: SFTP to make your job managing numerous web pages in different languages easy. Our
connector eliminates the need for manual file transfer, management, and tracking of changes and removes any cutting and pasting of translations.
The connector's only requirement is the ability of your system to import and export new or modified files to an SFTP folder. This functionality is included in most modern PIM, CMS, and database software packages.

Taking advantage of the CMSConnect easy-to-use, secure, and process-optimized features will make it easy to reach all of your associates and customers in their native language.
"65% of people prefer to browse web content in their native language."
-CSA & Kanter Research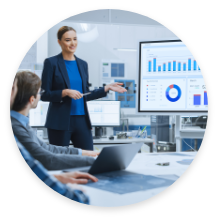 营销
Promote your brand in your customers' native language.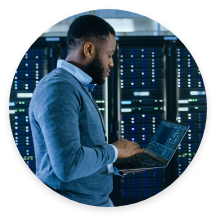 IT
Language technology experts to accelerate implementation overhead.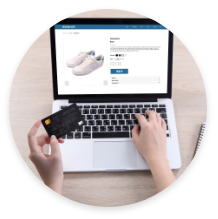 Product Management
Manage product information in any language.
How We Make It Easy
CMSConnect: SFTP takes into account your security concerns, easily integrates with your current CMS and is streamlined for your workflow.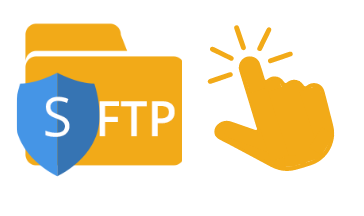 Ease of Use
We make your job easy. While traditional translation methods are labor-intensive and have very rigid workflows, CMSConnect: SFTP requires no cutting and pasting. The connector also allows for site segmentation, where multiple projects with varying schedules, workflows, and even different languages can run concurrently. Our team also handles all design changes automatically and utilizes a translation memory database to guarantee consistent phrasing across your site.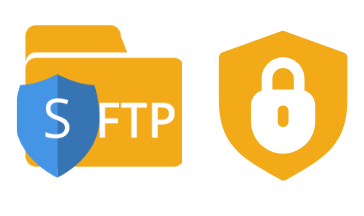 Secure
We understand your need for security and utilize the native user control capabilities of your SFTP site to ensure access rights persist across all your translated content. Our technology experts work directly with your IT team to ensure security requirements are met and satisfactory.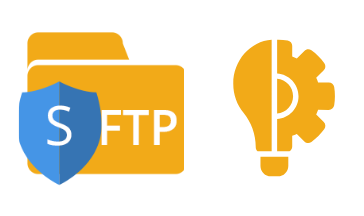 Process Optimized
We take the pain out of translation by integrating directly with your existing content management process so you don't have additional work. With our tailored approach, we can adapt workflows to suit your team's way of working. 
How Does It Work?
Learn how you can effortlessly translate your website in our CMSConnect: SFTP demonstration.
Getting Started With CMSConnect: SFTP
Taking the first step to set up the translation for your website is easy!